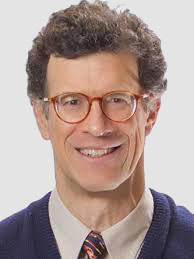 Jon Klein
Board Chair/President
Jon is a retired family physician, he worked at Orange Family Medical Group for 33 years. He now coaches a masters swim group with Carolina Aquatics Team.
He has taught swimming to people of all ages, and he was a head coach of an age group summer league team. He has served the community as a member and Chair of the Orange County Board of Health, Orange County Schools Health Advisory Committee, as well as the Orange Congregations in
Mission Child Care Center and the Healthy Carolinians Advisory Councils.
Jon met Charlie at the Chapel Hill Community Center's masters swim program in 1991.  Charlie convinced him to swim in his first masters meet, one of many he and Charlie were to attend together.   He continues his passion for swimming and competition at masters meets throughout
the US.
His love for his friend Charlie, his interest in Public Health and the well-being of children, as well as his joy of swimming are what drive him to make the Initiative successful to grow statewide.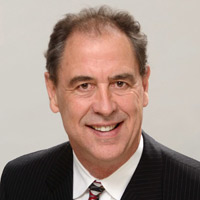 Don Gilchrist
Vice-Chair/Treasurer
Don (MBA) is currently associate director of Marcus & Millichap Real Estate Investment Services, a national commercial real estate brokerage and advisory firm with a branch office in Morrisville (Raleigh).
Don's long history of competitive swimming started at age 7 and continued with collegiate swimming and he currently swims with US Masters. He has instructed community, age group and masters swimmers.  Don has been involved with organizing and directing significant swimming events on local, regional, and national levels that included two USMS Championships and a USAS Junior Nationals.
He was president of NC Masters Swimming, served on USMS finance and championship national committees, as well as numerous community boards.  He was on the Greensboro bond committee and advisory board in the funding and development of the Greensboro Aquatic Center.
Don was a long-time friend of Charlie's and was the captain of Wake Forest swim team while Charlie was captain at Duke.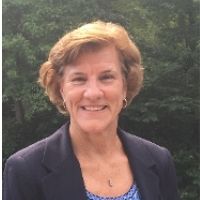 Janice Campagna
Secretary
Janice is a retired business leader with more than 35 years of experience in Finance and Human Resources. She had an extensive career with the General Electric Company and then moved to Greensboro, NC in 2011 to be the Head, Compensation & Benefits, North America with Syngenta.
She started competitive swimming in the 7th grade and spent her teen years teaching swim lessons and lifeguarding at the YMCA.
Janice graduated from the University of Connecticut with a degree in Finance and is a four-time Division II All-American swimmer. She was Team Captain, school record holder and a Student Leader. She continues her love of swimming by competing in US Masters and she met Charlie at swim meets in North Carolina.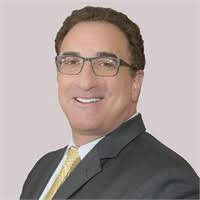 Jim is a Certified Financial Planner with the investment and financial planning firm of Tucker Bria Wealth Strategies, LLC.
His business experience includes time as a Wall Street investment banker and as an investment manager. Jim was a member of the management team that grew Natural Wonders from a venture capital backed start-up into a publicly traded company. Jim earned his undergraduate degree from Duke University in Public Policy and his MBA from Harvard Business School.
Jim is a former Duke University swimming record holder and current member of U.S. Masters Swimming.
He has served the community as a Finance committee member of the Emily Krzyzewski Center and as an Investment committee member of the Jewish Community Foundation of Durham and Chapel Hill. He is past president of the Board for the Community Home Trust and a Board member of the Harvard Club of the Research Triangle.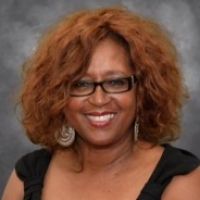 Minnie Forte-Brown
Community Outreach
Minnie is nationally recognized for public school advocacy and for board of education leadership. President of the NC School Boards Association, officer of the National School Board Association and the Council of Urban Boards of Education, university professor and other management roles are included on her extensive resume.
Minnie was elected to the Durham Public Schools Board of Education in 2004 and served as a member, vice-chair and chairperson positions until 2020. She taught at NC Central University in the departments of English and Mass Communication until retirement in 2011. She currently serves as adjunct faculty. She has also taught at AASA, Howard University Urban Superintendents Academy. Her statewide experience includes an appointment to the NC Council of the Status of Women and the NC Gang Advisory Task Force. She is co-founder of the East Durham Children's Initiative and board member for KIPP:ENC.
In addition to her numerous community service awards, she was granted the Order of the Long Leaf Pine, North Carolina's highest honor in 2011.
Minnie will head up Swim for Charlie's community outreach efforts both locally in Durham and across the state.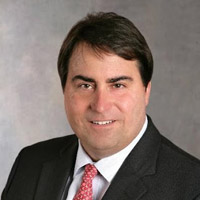 Joel was a competitive swimmer and played water polo while attending the University of California at Berkeley where he graduated in 1990 before going on to earn an M.B.A. During the late 80s and early 90s he competed for the United States on various US National Teams in both swimming and water polo. Swimming highlights include a gold medal in the 1990 US Open 100-meter freestyle and an Olympic gold medal for the US team on the 4×100 freestyle relay in Barcelona Spain in 1992.
In high school Joel learned the importance of water safety and the need for swimming skills. To have a water polo team at his high school many of his teammates had to learn to swim and Joel was involved in getting the team water safe first. Living in Fort Lauderdale in the early 90s, he was an Aqua-Tots instructor teaching children to swim. Joel and Charlie spoke about the importance of teaching as many people as possible to swim to save lives and pave a way to make a living as coaches, lifeguards and other related fields that perpetuate water safety.
Over the last eight years Joel has been Executive Vice President and Chief Financial Officer of a public company in the Triangle and has publicly announced his retirement effective July 2022.